WILLIAM HOLDERFIELD


William is a long-time friend of Shannon Hoon. I can only
imagine all the stories he has to tell! Here is a photo
that William took of the Ogden Theater marquee when Blind Melon
performed in Denver on March 21, 1994 with Alice Donut and Dig.
Thank you for sharing this photo and ticket stub!

THANK YOU!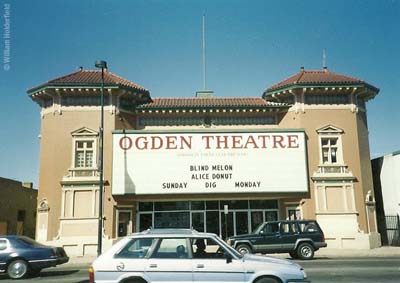 contributed by: William Holderfield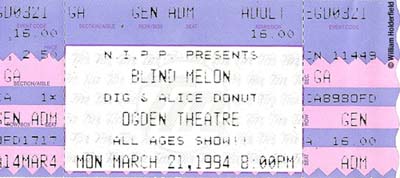 contributed by: William Holderfield

Visit blindmelonarticles on
youtube & facebook

&nbsp