PAUL HARRIES

Paul Hanies took this photo of Shannon for Kerrang! magazine.

Kerrang!
June 1993 ???
A Blinder!





PDF RTF

author: Jason Arnopp
photographer: Paul Harries
publication: Kerrang!
contributed by: Leigh Capel

Pretty sure this clipping is from June of 1993.
Would like to confirm and get a scan of the cover.



Kerrang!
September 1995
Cosmic Commandos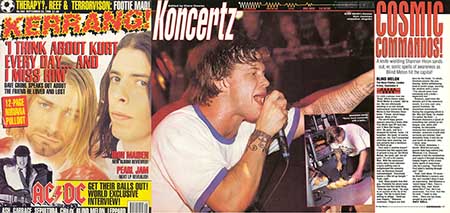 author:
Ray Zell
photographer:
Paul Harries
publication:
Kerrang!
contributed by:
Leigh Capel












































&nbsp

&nbsp

&nbsp

&nbsp

&nbsp