BIG O

Big O is a rock magazine based out of Singapore, and its title is an
acronymn for "Before I Get Old." It began publication in 1985.
Michael Cheah is the publisher. Philip Cheah and Stephen Tan are the editors.

In 1995, journalist Zulkifli Othman interviewed Blind Melon's drummer Glen Graham.
The photo in the article is from Danny Clinch.
You can visit their website at the link below:





The website says the last time it was updated was 2007, and when I sent
an e-mail, I got a bounce-back message, so they might be out of business
considering the current state of print magazines.




Big O
December 1995
It Could Have Been a Gumbo Good Time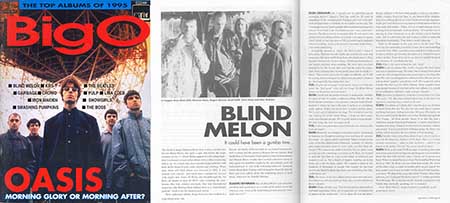 author:
Zulkifli Othman
photographers:
Danny Clinch
publication:
Big O












































&nbsp

&nbsp

&nbsp

&nbsp

&nbsp