TICKET STUBS
Do you have any Blind Melon ticket stubs that you would like
to share with the melon community? If you send me a scan, I will
upload it and credit it to you.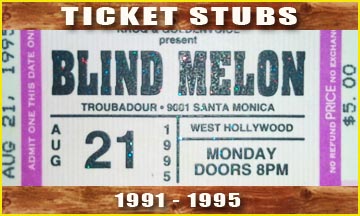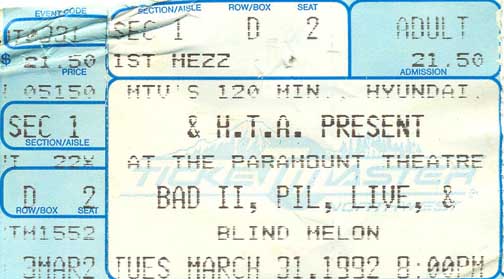 03-31-1992 Seattle, Washington ~ Paramount Theater


04-18-1992 Baltimore, MD ~ Hammerjacks
credit: blindmelon.org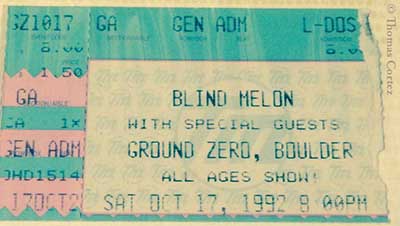 10-17-1992 Boulder, CO - Ground Zero
ticket credit:
Thomas Cortez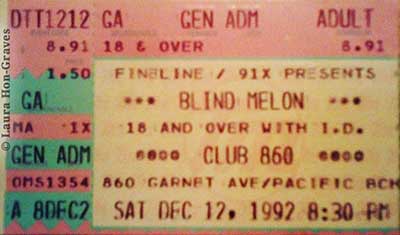 credit: Laura Graves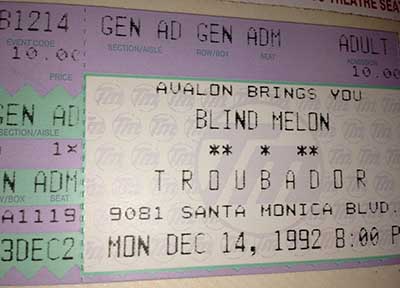 12-14-1992 Los Angeles, CA ~ Troubadour
credit: Karen Sidlow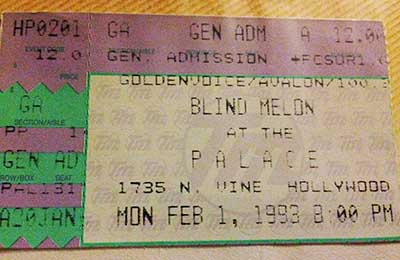 02-01-1993 Los Angeles, CA ~ The Palace
credit: Karen Sidlow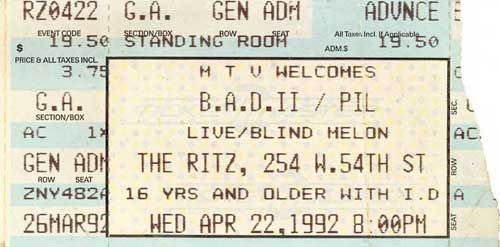 04-22-1993 New York, NY ~ The Ritz
ticket-stub credit: Peter (536)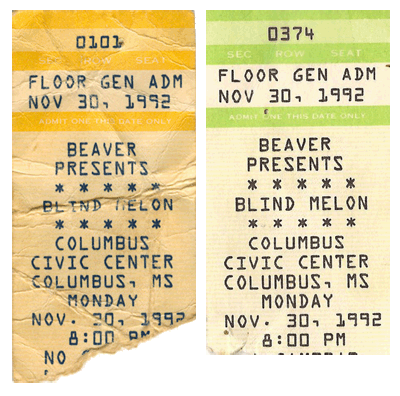 11-30-1992 Columbus, MS ~ Columbus Civic Center
ticket-stub credit(s): "Ty" and "Gwendyl"

The gold ticket for the people who participated in the
'I Wonder' video shoot several months before this show.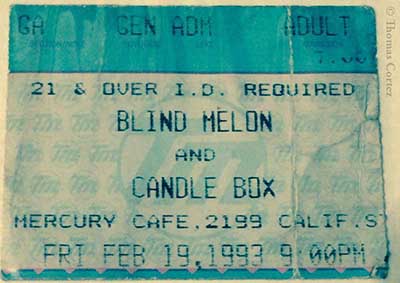 02-19-1993 Denver, CO - Mercury Cafe
ticket credit:
Thomas Cortez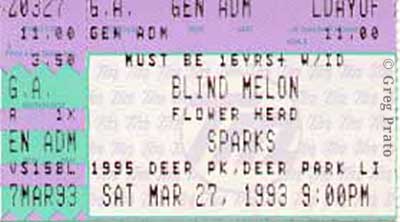 ticket stub:
Greg Prato
source:
blindmelon.org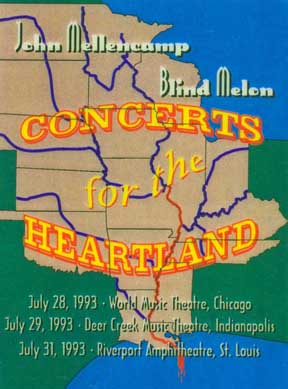 July 1993 "Concerts for the Heartland" Chicago - Indiannapolis - St. Louis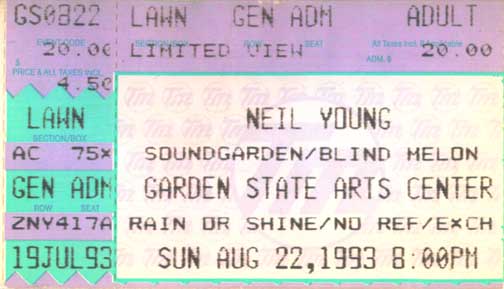 08-22-1993 Holmdel, NJ ~ Garden State Arts Center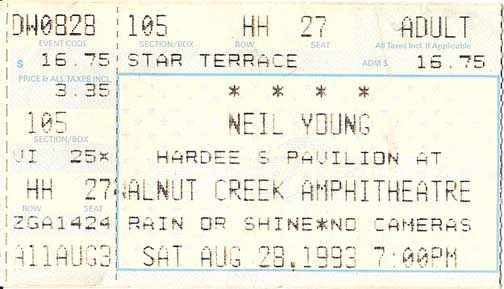 08-28-1993 Raleigh, NC ~ Walnut Creek Amphitheatre
ticket-stub credit: Pedro Guaro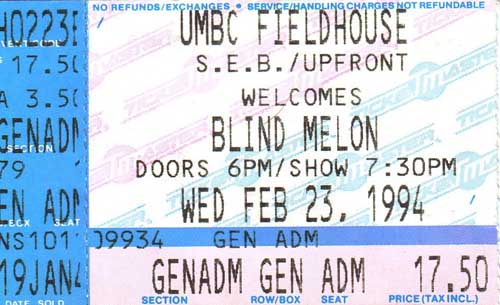 02-23-1994 Catonsville, MD ~ UMBC Fieldhouse
ticket-stub credit: Sonya Tincher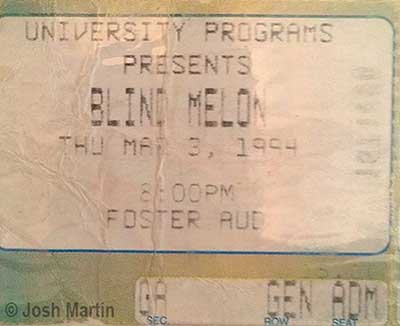 ticket-stub credit: Josh Martin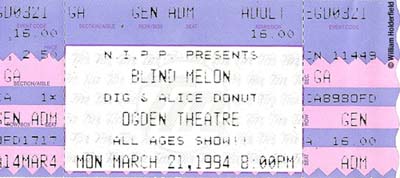 ticket-stub credit: William Holderfield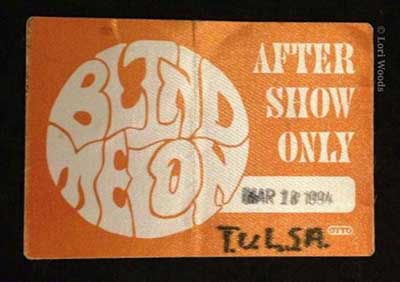 contributed by: Lori Woods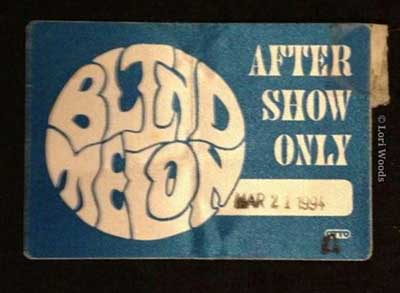 contributed by: Lori Woods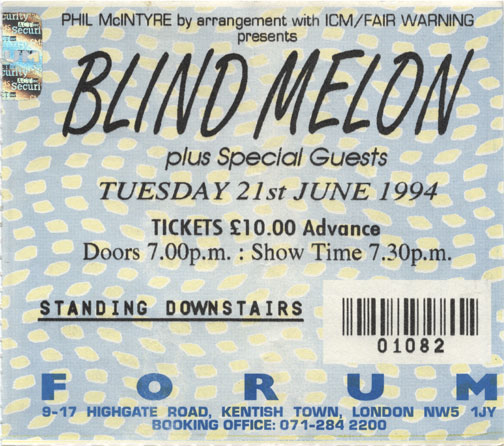 06-21-1994 London, England ~ The Forum
ticket-stub credit: Lee Gibbs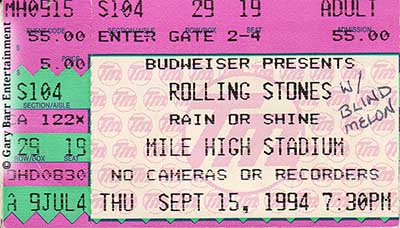 credit:
Gary Barr Entertainment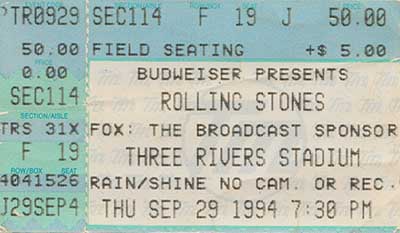 09-29-1994 Pittsburgh, PA - Three Rivers Stadium


08-21-1995 Santa Monica, CA ~ Troubadour
ticket-stub credit: Cherene Scott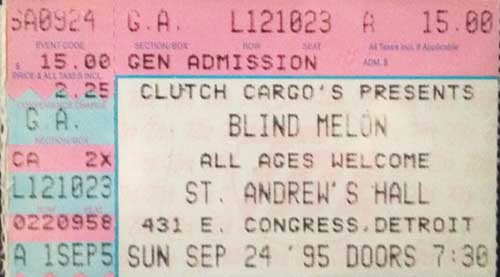 09-24-1995 Detroit, MI ~ St. Andrews Hall
ticket-stub credit: Jason Flesher






09-27-1995 Chicago, IL ~ The Metro
ticket-stub credit: Jason Flesher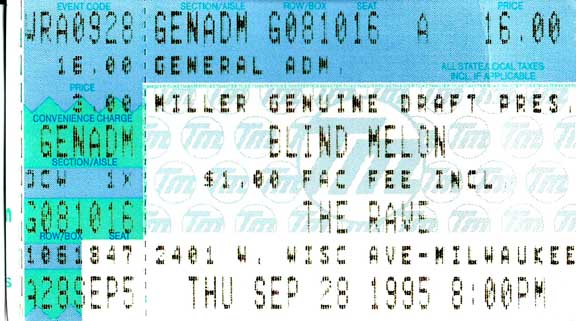 09-28-1995 Milwaukee, WI ~ The Rave
ticket-stub credit: Ezekiel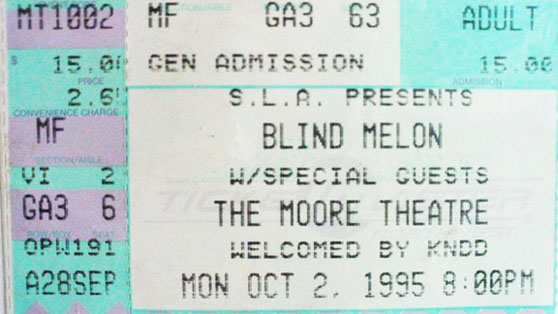 10-02-1995 Seattle, WA ~ Moore Theater
ticket-stub credit: Thomas Sparks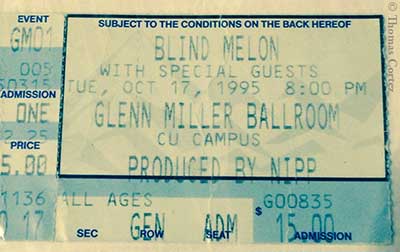 10-17-1995 Boulder, CO - Glenn Miller Ballroom
ticket credit:
Thomas Cortez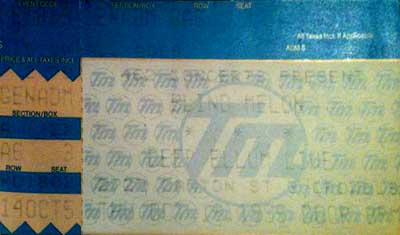 10-19-1995 Dallas, TX ~ Numbers
ticket-stub credit: Artie Bean





10-20-1995 Houston, TX ~ Numbers
ticket-stub credit: Jason Flesher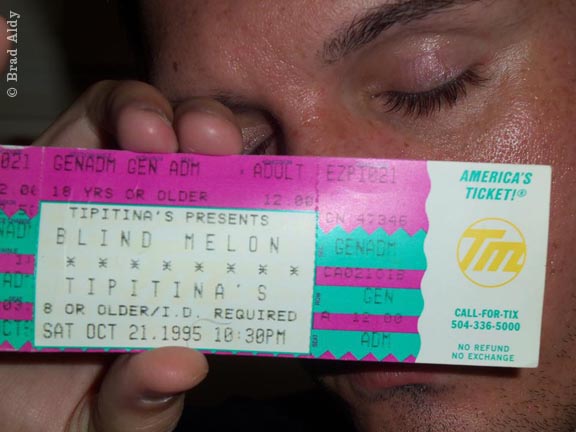 10-21-1995 New Orleans, LA ~ Tipitina's
ticket-stub credit: Brad Aldy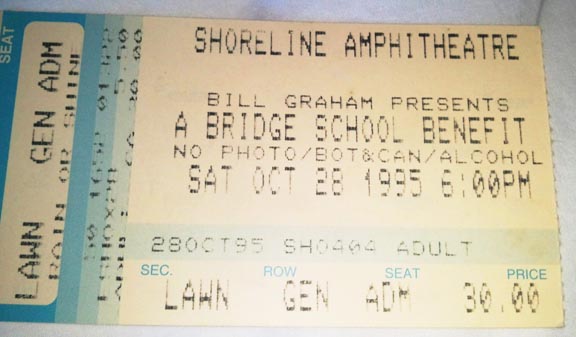 10-28-1995 MountainView, CA ~ Shoreline Amphitheatre
A Bridge School Benefit
ticket-stub credit: Cherene Scott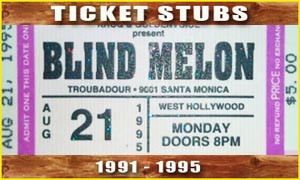 &nbsp

&nbsp